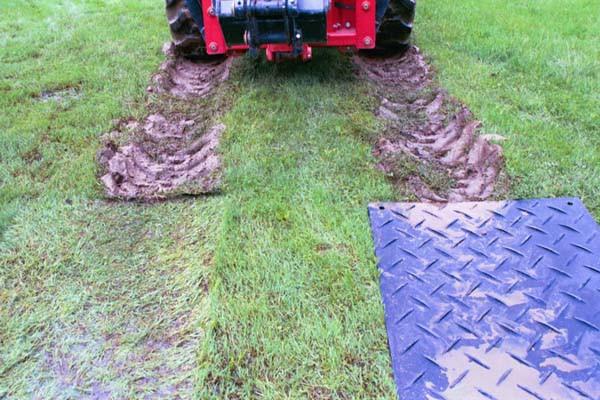 These rugged mats are made of 1/2" thick polyethylene so they are

virtually indestructible. They withstand vehicles weighing up to 60 tons,

bend but do not break and they feature a Limited Lifetime Warranty

Alturna MATS have been tested in record cold and heat.

With Alturna MATS, getting stuck is virtually eliminated. They are

available smooth on one side or smooth on both sides.

Ideal For

Eliminating ruts in turf

Protecting lawns

Preventing vehicles from getting stuck in the mud

Temporary walkways

Temporary roadways

Removing trees without damage to lawns

Types

Alturna

Versa

Size

1/2" T x 4' W x 8' L

1/2" T x 4' W x 8' L

Weight

80 lbs

80 lbs

Capacity

60 tons

60 tons

Pattern

Diamonds both Sides

Diamonds one Side / Smooth one side
Please Contact Us if you are interested in renting our equipment. We rent daily, weekly and monthly.